SERVICES
Specialised Consultancy and Engineering Services
AWCE Consulting Engineers bring their ethos of professional, valuable advice to Melbourne and the great Victorian regions. AWCE have a strong emphasis on structural and civil engineering, with strengths in design, planning, construction observation and certification.
The AWCE team is a small group of professional engineers and planners specialising in structural and civil design, subdivisions, project management and construction supervision. The team provides engineering and planning assistance to builders and developers. This includes the preparation of planning documents, undertaking land surveys, infrastructure design and consultation with all relevant authorities in order to successfully complete your project.
---
Civil Engineering Design and Consultancy
AWCE Consulting Engineers is about providing high quality, cost-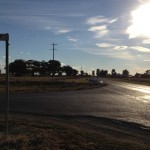 effective design solutions to Melbourne and the greater Victorian region. Highly skilled engineers comprise our intimate civil design team. Our engineers will work on projects which range from two-lot domestic subdivision to complete design of multi-lot developments. AWCE Consulting Engineers recognise the importance of durable technical design and all solutions are designed to meet the specific needs of the individual client, while maintaining a sensitivity to the environment and government regulations. Read more >>>
---
Earth Retaining Walls and Structures
There are a number of options available for temporary and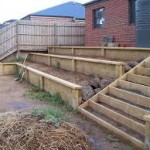 permanent retaining structures. AWCE Consulting Engineers can design a retaining wall suited for the clients needs including timber pole, keystone, gabion, and other gravity type retaining walls. Read more>>>
---
Engineering and Planning Services for Land Development
AWCE Consulting Engineers provide engineering services to support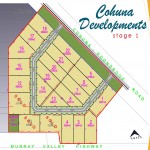 the requirements of commercial and residential land development and the Victorian Planning and Environment Act 1987 and New South Wales Environmental Planning and Assessment Act 1979.
Our multi-disciplinary team provide original and cost effective solutions to:
Planning documentation and requirements
Land rezoning and documentation
Feasibility studies
Lot design and layout
Public and private roads, footpaths and car parks
Wastewater and stormwater drainage
Stormwater treatment, retention and flood mitigation strategies
Water reticulation
---
Stormwater Mitigation Design Services
The development of any residential or commercial land has the potential to change stormwater flows and contaminants. Local and government authorities often require stormwater management practices be considered prior to Planning Permits and/or Building Permits being granted. AWCE Consulting Engineers provide engineering design services which address both residential and commercial stormwater issues. Stormwater solutions include:
Stormwater Detention Reuse Tanks 
Stormwater Detention Ponds 
Swales 
Rain Gardens 
---
Structural Engineering Design and Consultancy Services 
AWCE Consulting Engineers are about providing high quality, cost-effective structural design solutions to Melbourne and the greater Victorian region. Our engineers work on projects which range from small residential renovation structures to full and complete design of multistoried buildings. AWCE Consulting Engineers recognises the significance of technical design without detracting from appearance. All solutions are unique to meet each specific client's needs, while maintaining a sensitivity to the environment and government regulations. Read more>>>